Humble beginnings
Our story began in late 2010 when our founder, Leigh Kellis, started making donuts from scratch in her kitchen on Portland's Munjoy Hill. With an affinity for flavorful, wholesome food made with quality ingredients, Leigh felt that Portland lacked a really good donut—so she set out to make one.
After months of experimenting and taste testing with friends and family, she finally landed on a northern Maine recipe that, with some of her own tweaks, met her standards. Everyone who tried them knew immediately they'd be a hit. Her recipe included a rather unique ingredient at the time for the donut world: riced potatoes, which added a flavor, texture, and consistency unlike any donut that was on the market.
Locally loved
Coffee By Design, a local coffee shop in Portland, was the first to give Leigh a shot. Each morning, she would make a couple dozen donuts and take them down to the shop to sell. Portland is a small city, so it wasn't long before other shops (including Whole Foods) took notice. With an increase in local orders, Leigh quickly outgrew her small kitchen.
A family affair
After securing a commercial kitchen space in Portland, Leigh's father, Allan Kellis, showed up to do what good dads do. He started helping in any way he could, from frying donuts to making deliveries. Together they built up quite a following, including more wholesale accounts.
It wasn't long before it made sense to open a shop of their own; they settled on a small location at 194 Park Avenue in Portland. As new entrepreneurs with little capital, banks weren't willing to take a risk on the donut venture. In an act of generosity and faith, Leigh's mother, Cynthia Scholar, put up her retirement savings, and with a lot of hard work from Leigh, Allan, and Leigh's sister, Elizabeth Buckwalter, they opened for business in March of 2012. Together with one other employee, the family started on their brick-and-mortar donut journey.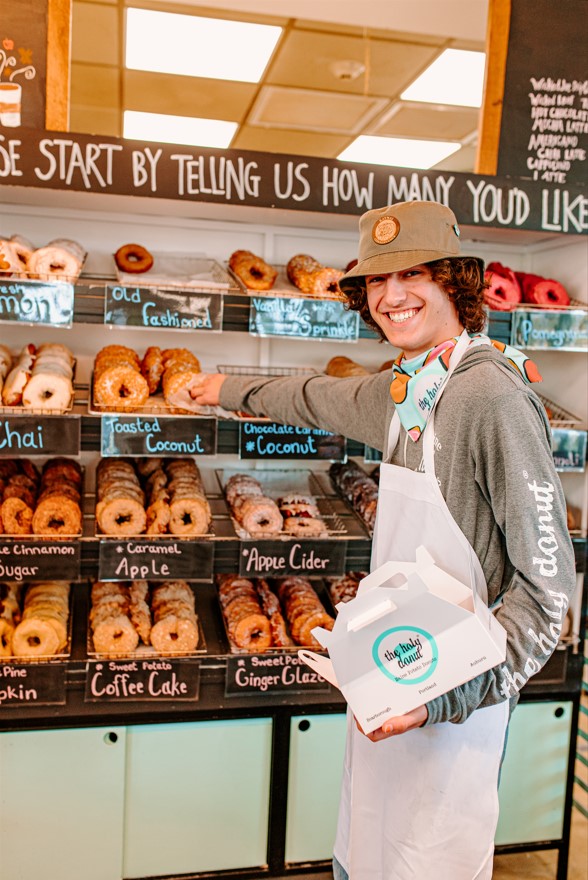 The future is delicious
The Holy Donut now has four Maine locations. We are looking forward to even more growth in the future and continuing to share the one-of-a-kind donut that started it all.
Our locations
For the best selection, please arrive before noon. Each location closes upon selling out.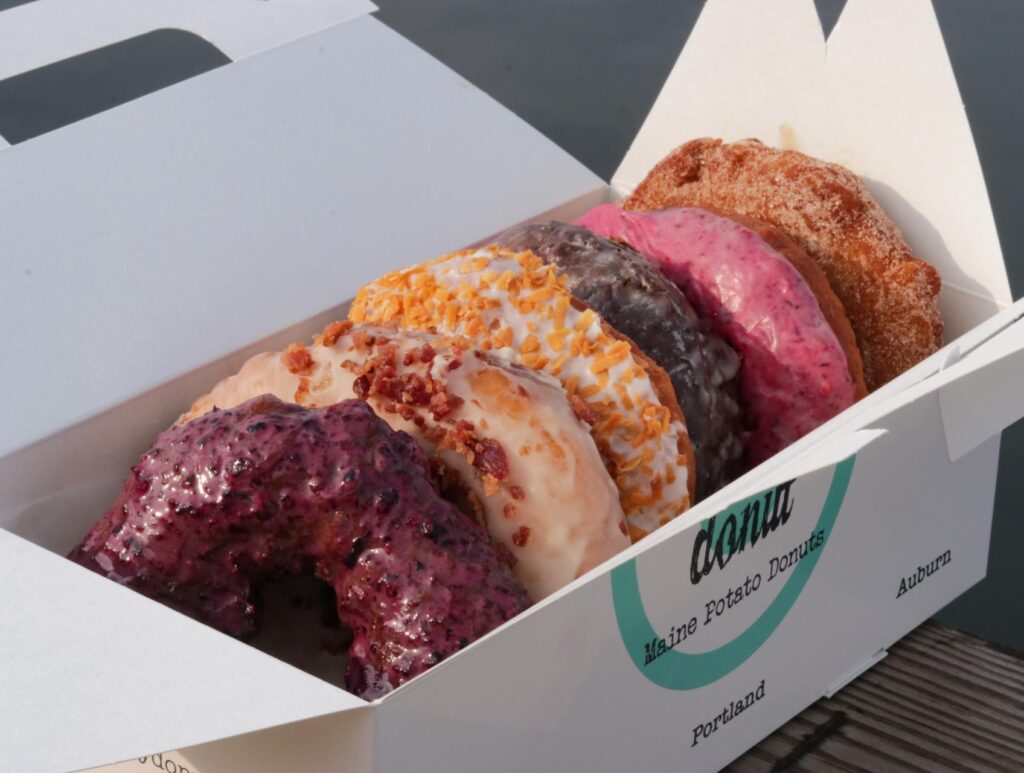 Gather 'round The Holy Donut
The Holy Donut is a family-owned business and choice destination for gourmet donuts, coffee, employment, and positive vibes in each of our local markets.