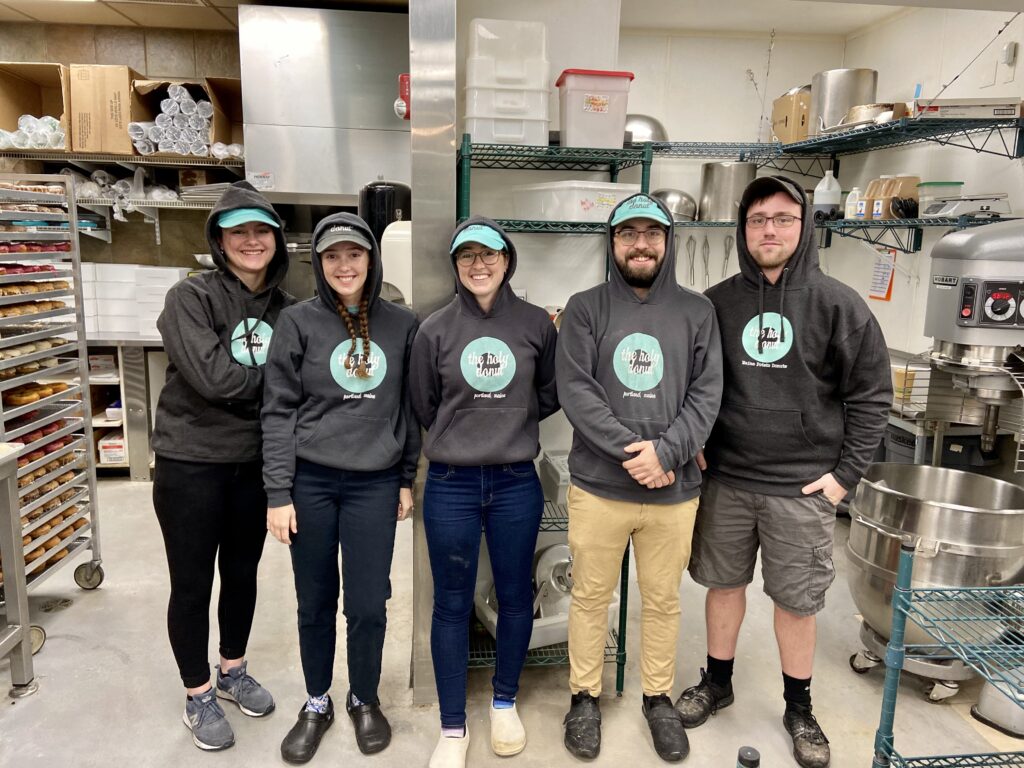 We are always looking for exceptional people to join our team! Throughout the year, we often have positions available in our shops including Guest Services and Kitchen Production, each with varying schedules. Successful applicants are customer-focused, ambitious, and motivated by a fast-paced dynamic environment.
Our mission is to impress and excite our guests in a way that cultivates loyalty and inspires them to share their experiences. We build our actions and decisions around this mission.
Our values are Integrity, Perseverance, Accountability, Thoughtfulness, and Positivity. These values describe our everyday culture.
Based on our mission and values, if you think The Holy Donut will be a good fit for you, please click the APPLY NOW button below.
The Holy Donut is an Equal Opportunity Employer. We consider applicants for all positions without regard to race, color, religion, creed, gender, national origin, age, disability, marital or veteran status, sexual orientation, gender identity, or any other legally protected status. Consistent with the provisions of the Americans with Disabilities Act (ADA) and the Maine Human Rights Act, applicants may request accommodations needed to participate in the application process. No question on this application is intended to secure information to be used for unlawful purposes.