Gluten Free
Sweet and tart, with the tang of fresh lemon zest; a lighter donut – one of our best sellers all in gluten free form!
Food Allergy Information
Gluten Free: WE ARE NOT A CERTIFIED GLUTEN FREE FACILITY. While we take great care to prevent gluten contamination from occurring, we want to be transparent that we cannot guarantee this. All of our ingredients, production equipment and manufacturing takes place in our dedicated gluten free room. However, this room resides in our commissary facility where our standard donuts are made. Our gluten free donuts are sold in all of our shops where there is potential for airborne contamination. We recommend anyone who may be severely allergic to gluten not consume our product or make the decision to consume it at your own risk. Thank you.
Nuts & Soy: We do not use nuts or soy in our donuts. However, the streusel we use for our Coffee Cake donut is made in a facility that does. We also use a natural extract for our Maple glaze, while it does not contain these ingredients it is processed on shared equipment.
Nutritional Information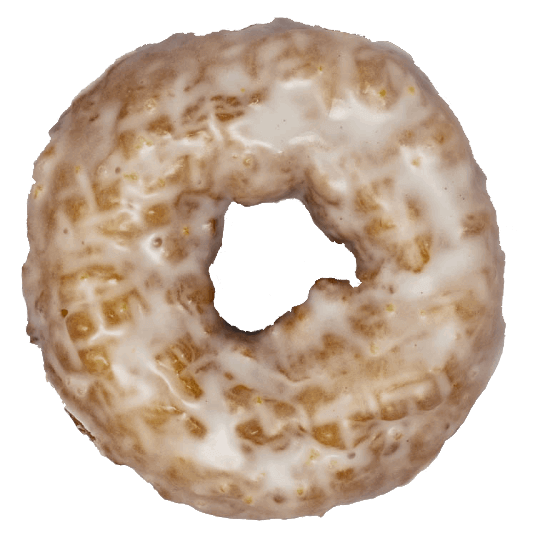 Our locations
For the best selection, please arrive before noon. Each location closes upon selling out.